INSTANT ACCESS – No Registration required– just click on the image.
How are marketing organizations evolving and maturing? Are they doing a better job focusing on revenue?
Generating new leads is no longer sufficient. To maximize marketing's influence on closed deals and revenue, B2B marketing organizations are putting a larger focus on pipeline contribution strategies that drive higher conversions, greater deal velocity and vastly improved sales team productivity.
During this webinar we'll give you tools to evaluate your team's performance mid-year, plus you'll receive proven best practices, specific tactical ideas and a blueprint to deliver predictable pipeline success to your organization throughout the rest of the year.
Speakers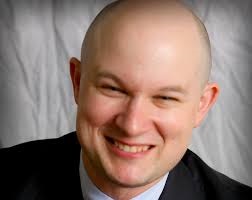 Matt Heinz
President
Heinz Marketing
Prolific author and nationally recognized, award-winning blogger, Matt Heinz is President and Founder of Heinz Marketing with 20 years of marketing, business development and sales experience from a variety of organizations and industries. He is a dynamic speaker, memorable not only for his keen insight and humor, but his actionable and motivating takeaways. Matt's career focuses on consistently delivering measurable results with greater sales, revenue growth, product success and customer loyalty. Matt is a repeat winner of Top 50 Most Influential People in Sales Lead Management and Top 50 Sales & Marketing Influencers. Matt lives in a 105-year old historic farmhouse he renovated in Kirkland, Washington with his wife, Beth and three young children.