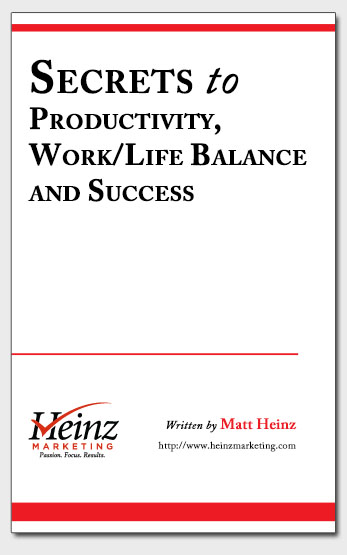 I've compiled more than a year of productivity columns for Geekwire as well as several best practices summaries from this blog into a single "productivity manifesto" for free download.
This PDF covers a wide range of topics – how to be more efficient on a daily basis, how to make better use of (and get out of) more meetings, how to be more productive during flight delays, how to take better notes, and much more.
You can download a free copy here.